Bin 18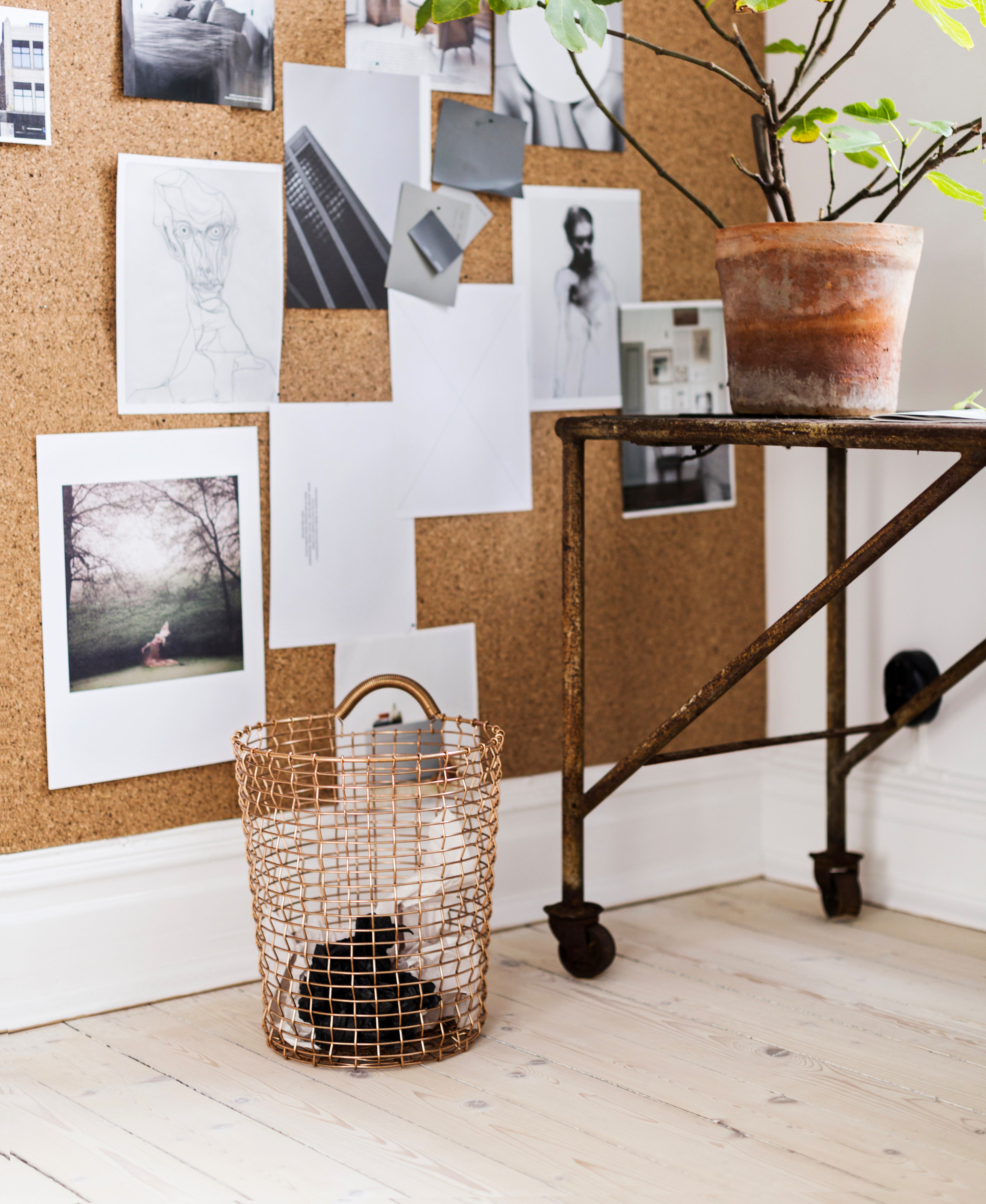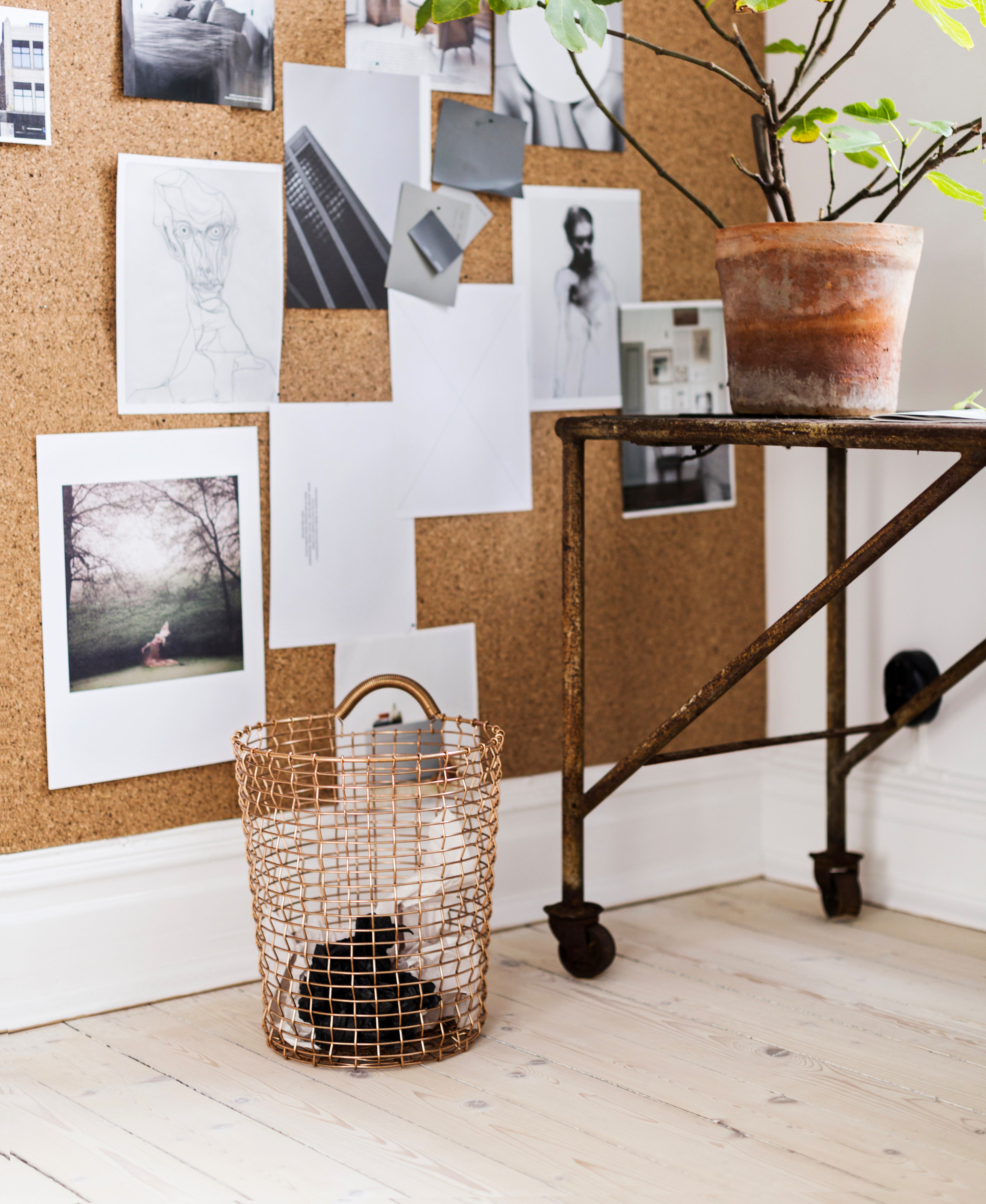 Bin 18
The Bin series is characterized by having only one handle.
Use it as a standalone or combine it with the Bin Hanger, easily mounted on the wall, creating a smart and elegant wall mounted storage solution.
Add Bin Hanger and Basket Liner
18 litre

H: 34 cm

Top Ø: 30
MATERIALS
The Korbo baskets are available in four different materials. In addition to the original materials, galvanized steel and acid proof stainless steel, a range of
baskets are made in copper and brass.
Acid proof stainless steel has a great resistance to corrosion and is often used in maritime climate. The steel gains its properties through the addition of various alloys and precious metals. The baskets will remain shiny regardless of environmental exposure.
Galvanized steel has effectively been used for more than 150 years. By adding a physical barrier of zinc to the wire, the basket is protected from corrosion and gives it a beautiful matte patina over time.
Copper is a strong, durable and corrosion resistant metal. The surface changes when exposed to the atmosphere and acquires a protective patina that eventually turns to green over an eight to ten-year period.
Brass is a binary alloy composed of copper and zinc and is valued for its corrosion resistance and attractive appearance. Over time a natural tarnish will develop on the surface of the wire giving it a beautiful patina.